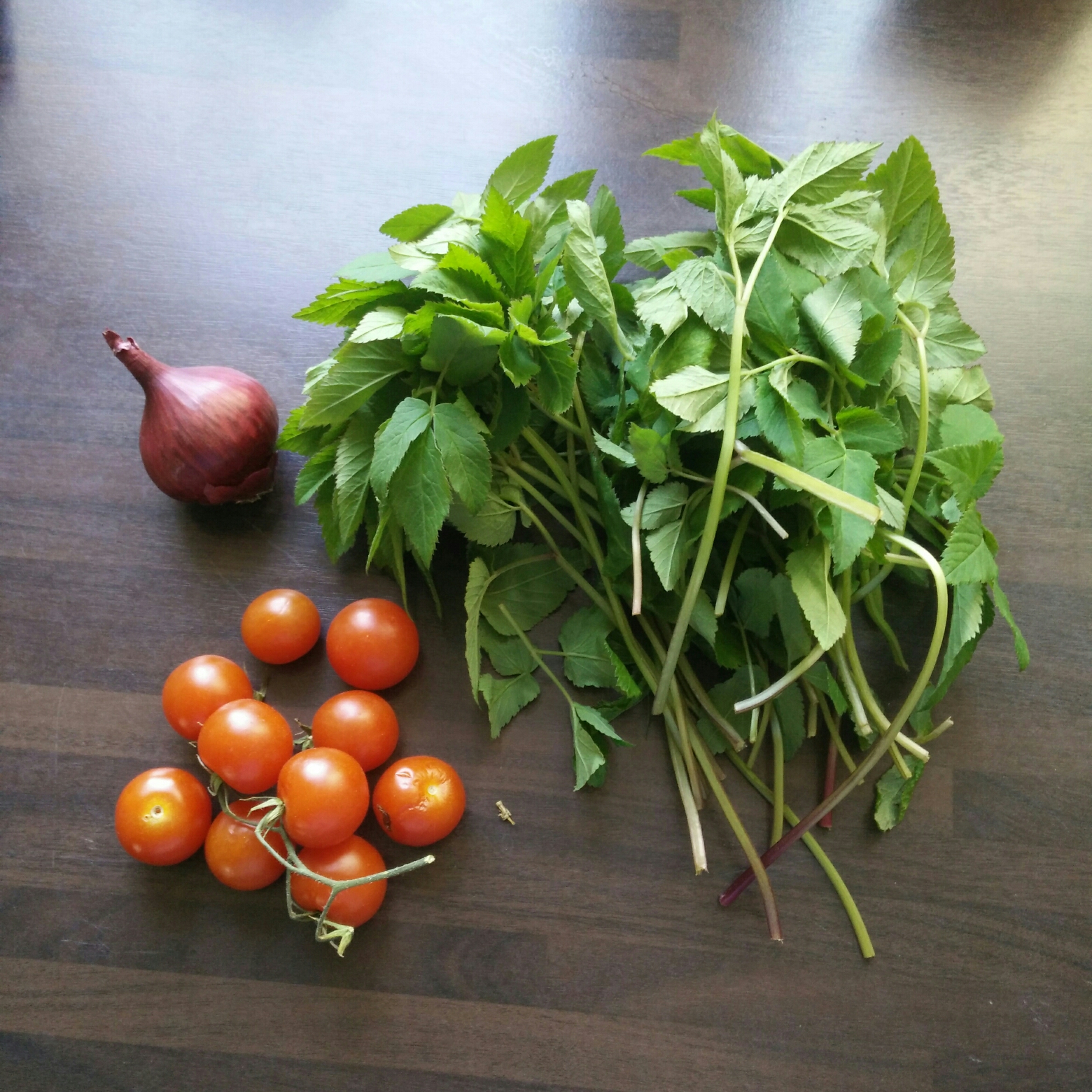 God, you Brits seem to have a million worlds for "Giersch": ashweed, bishopsweed, goatweed, pigweed, … anyway, it's that stuff every gardener wishes had never come across 'cos it spreads like the weed it is … but "Giersch" also has a lot of healing power: it's laxative, anti-rheumatic, calming, draining, anti-inflammatory, urate expectorant, diuretic, digestive stimulating, … to name but a few.
If you have it in your garden you should consider incorporating into your diet from time to time, for example as an ingredient for a yummi "Giersch"-Tomato-Salad.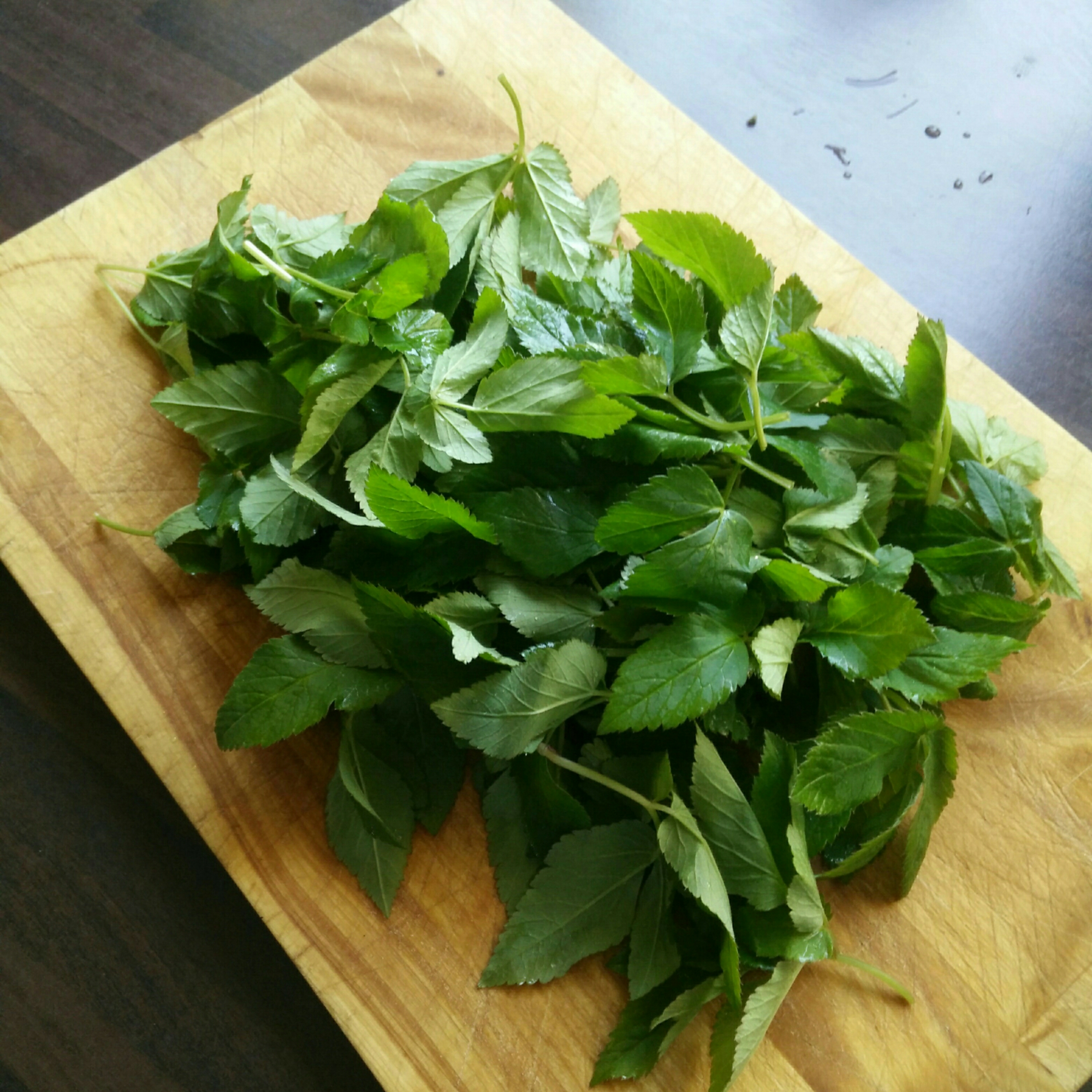 You can wash, drain, clean, …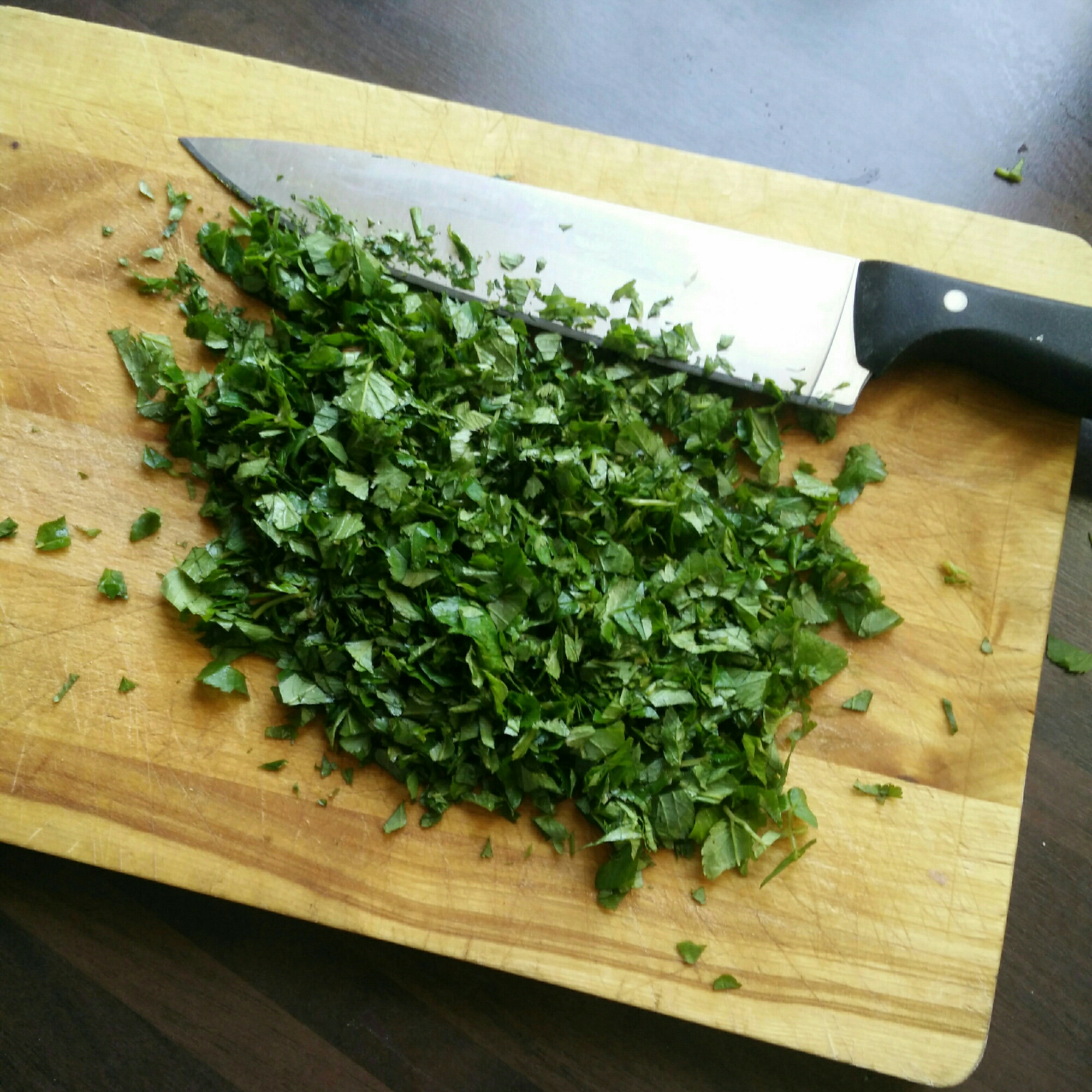 cut and in fact use the "Giersch" just like you would use flat leaf parsley, it even tastes similar.
So yes, a Giersch-Tomato-Salad will taste somewhat like a Taboulé (except that I didn't add any couscous).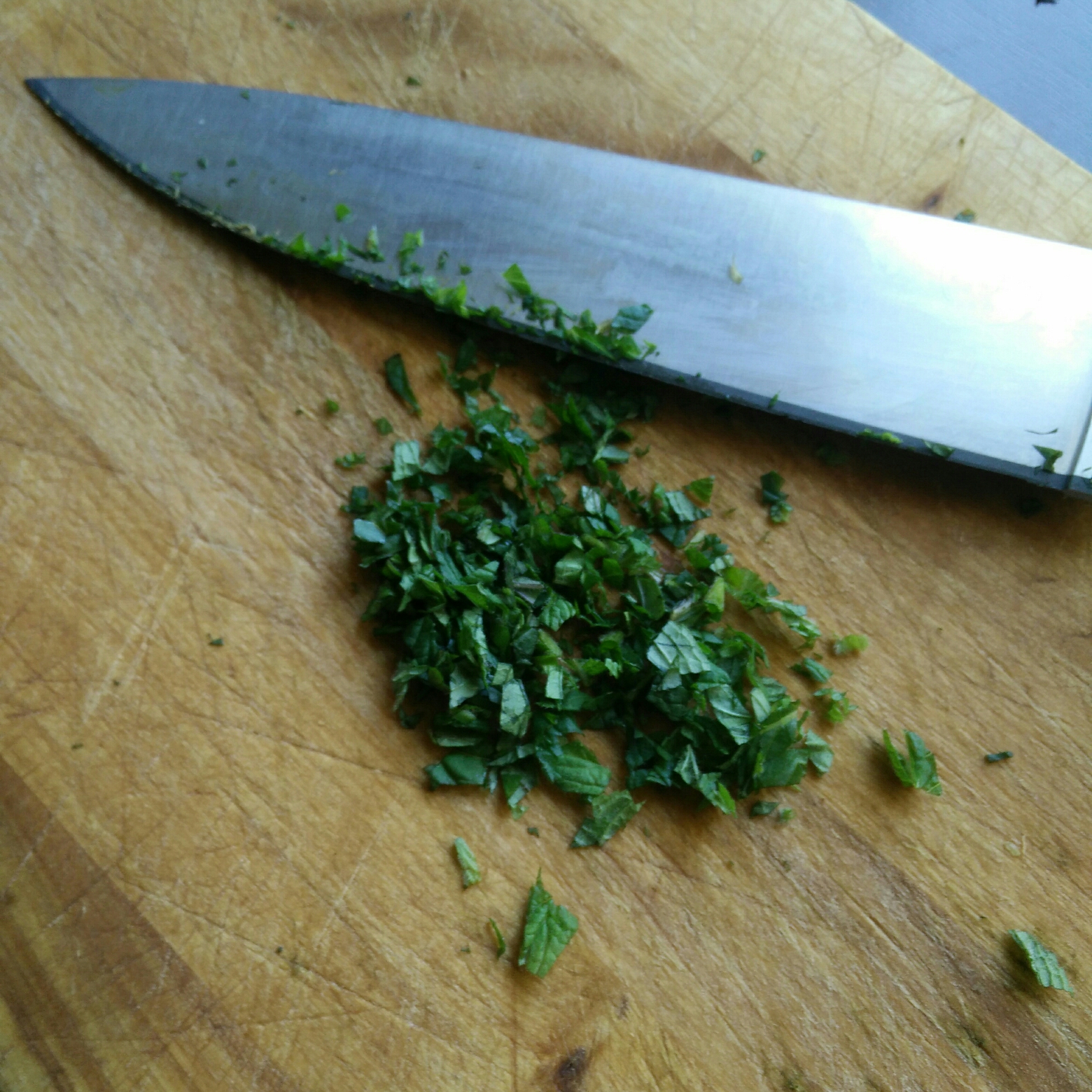 I added fresh Mint thought, …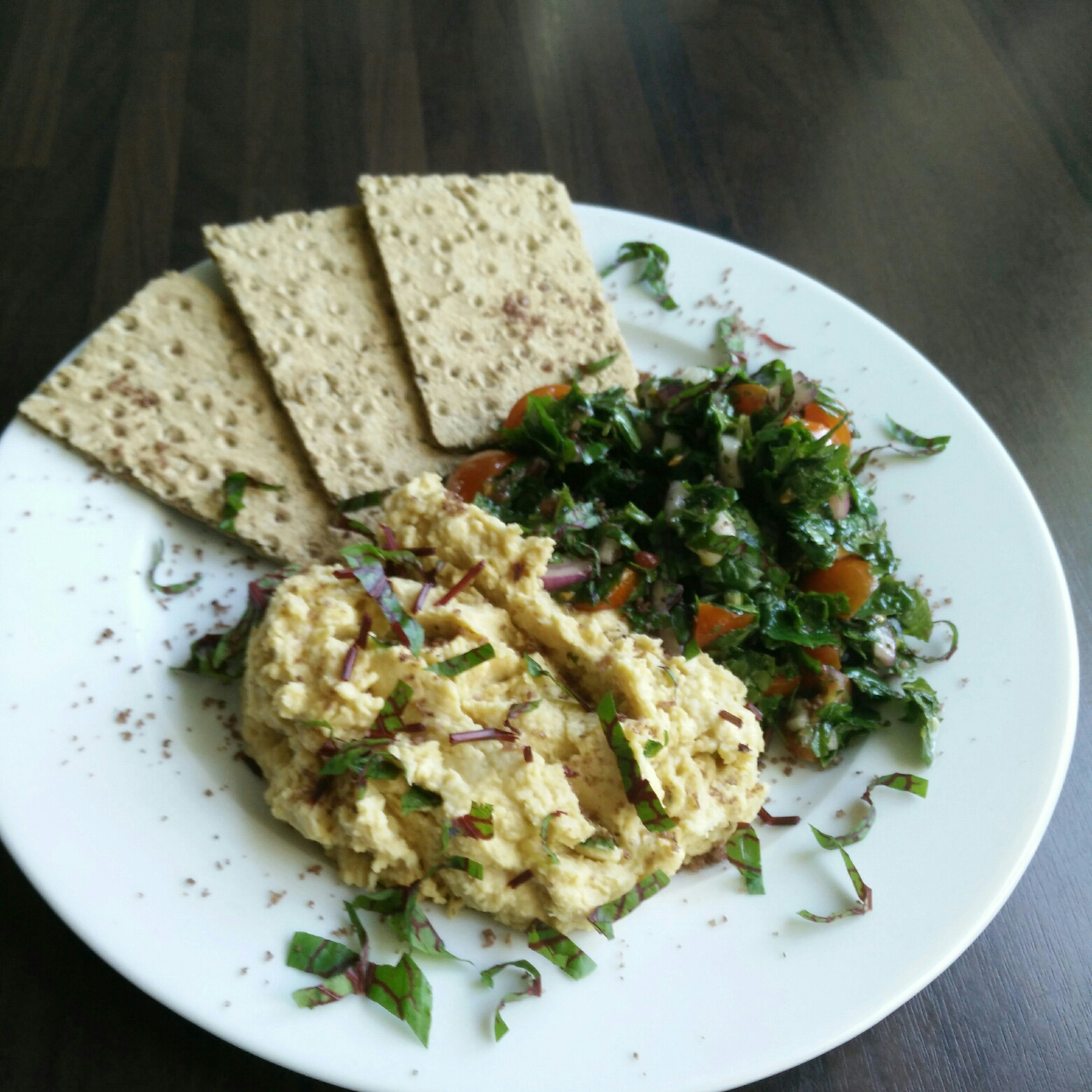 and served it with my own special version of Humus (mix Chickpeas, Olive Oil, a drip of water and a dash of smoked salt with a hand-held blender).
Because well tasting food should alway be well presented, put it on a large plate and sprinkle generously with Olive-Salt and chopped redvein dock (or any other fresh herbs you have at hand.
Happy digging in 🙂