A bag of Elderflower …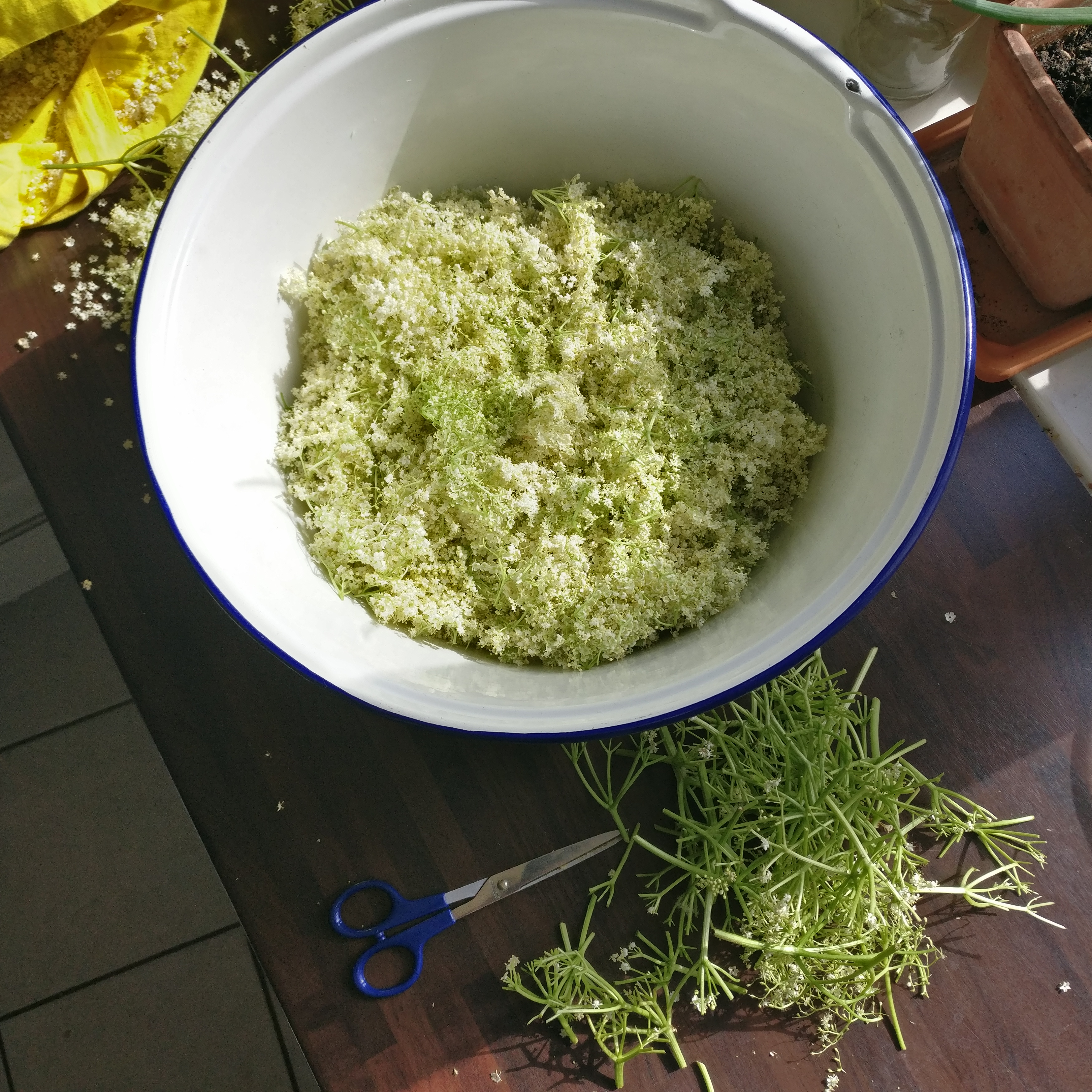 … fits approx. 250 Flowers. Cleaned from their stems …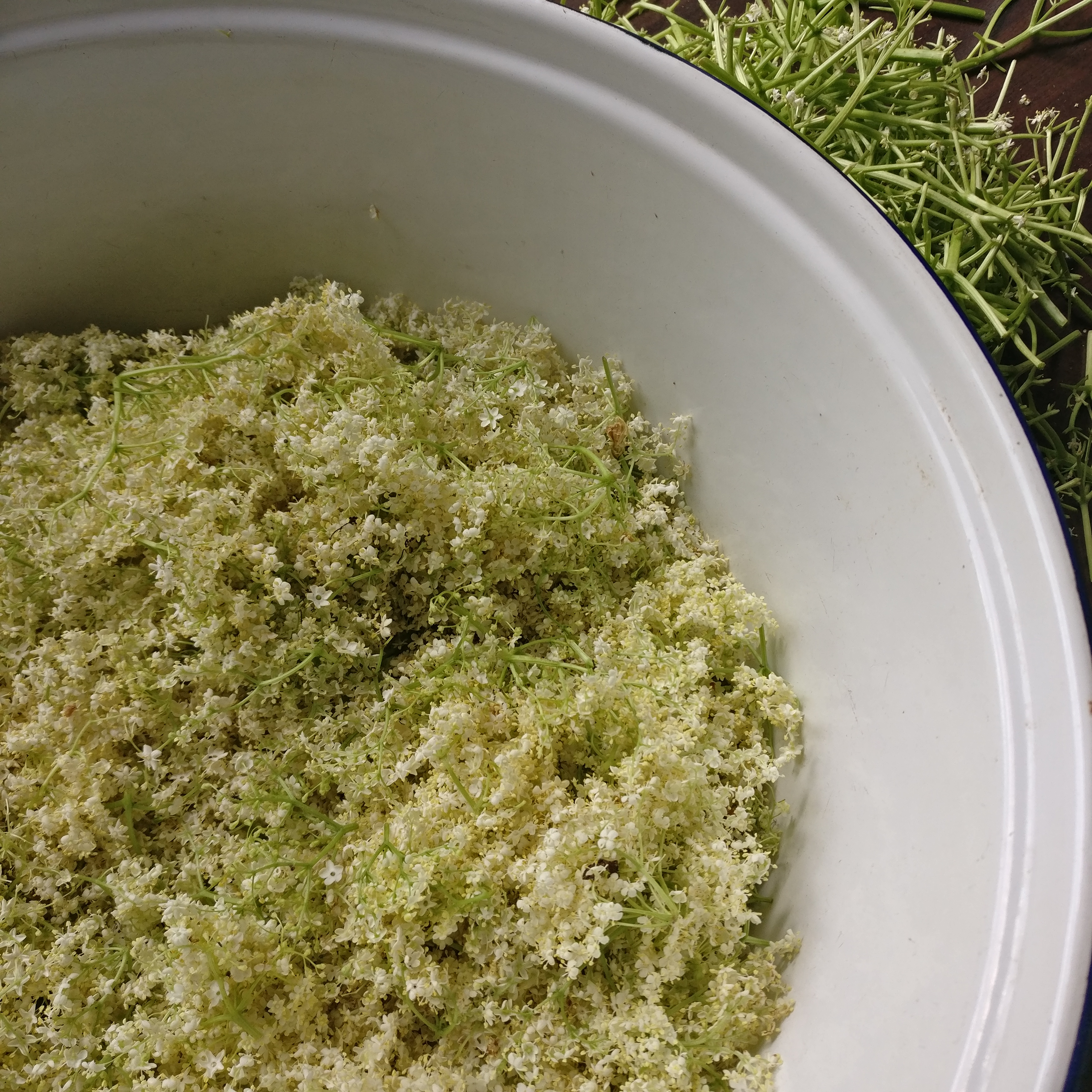 … they come up to roughtly a kilo of flowers.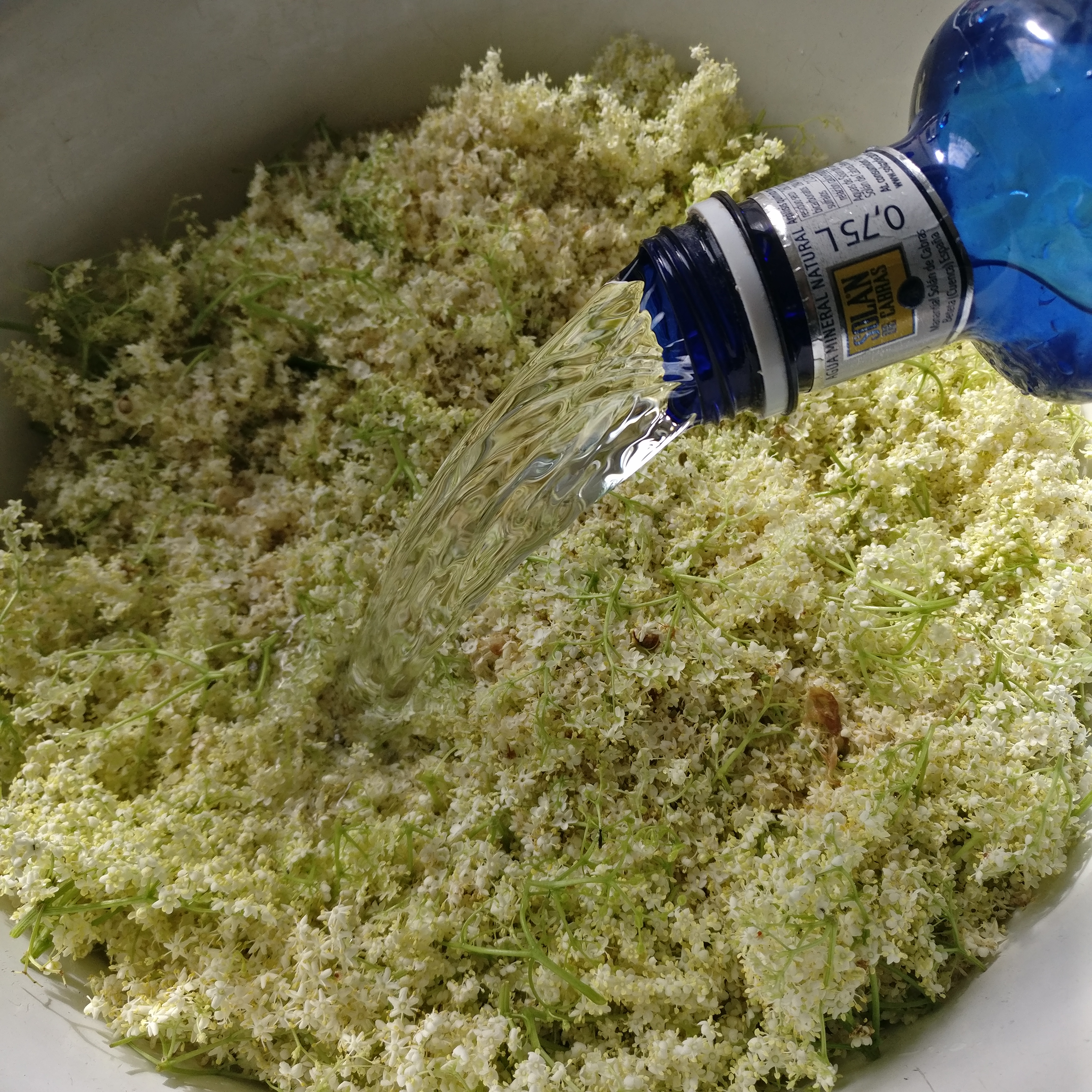 Add 100 ml of water per 100 gr of flowers …
… and let soak for a day or two (smells delicious).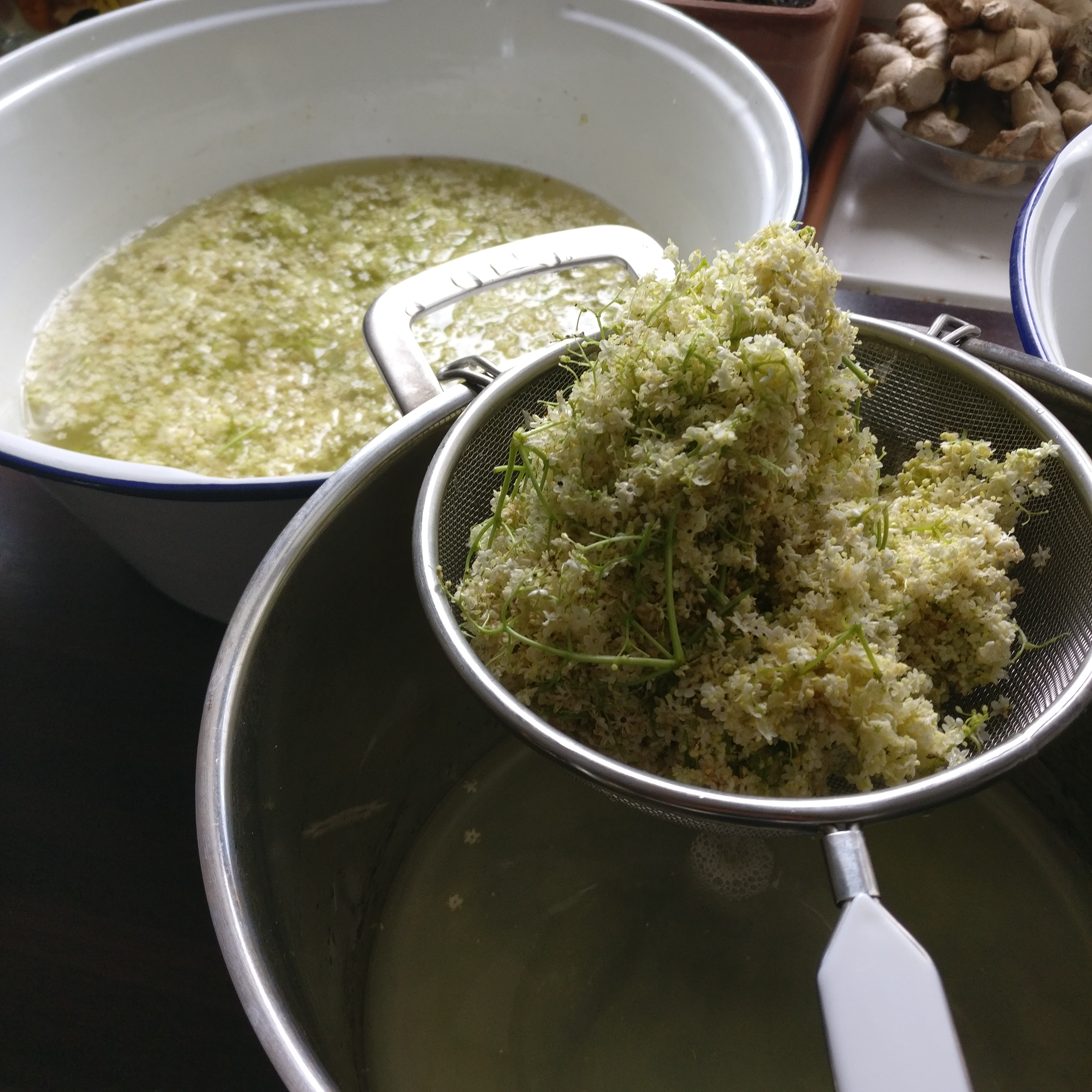 Then drain the liquid …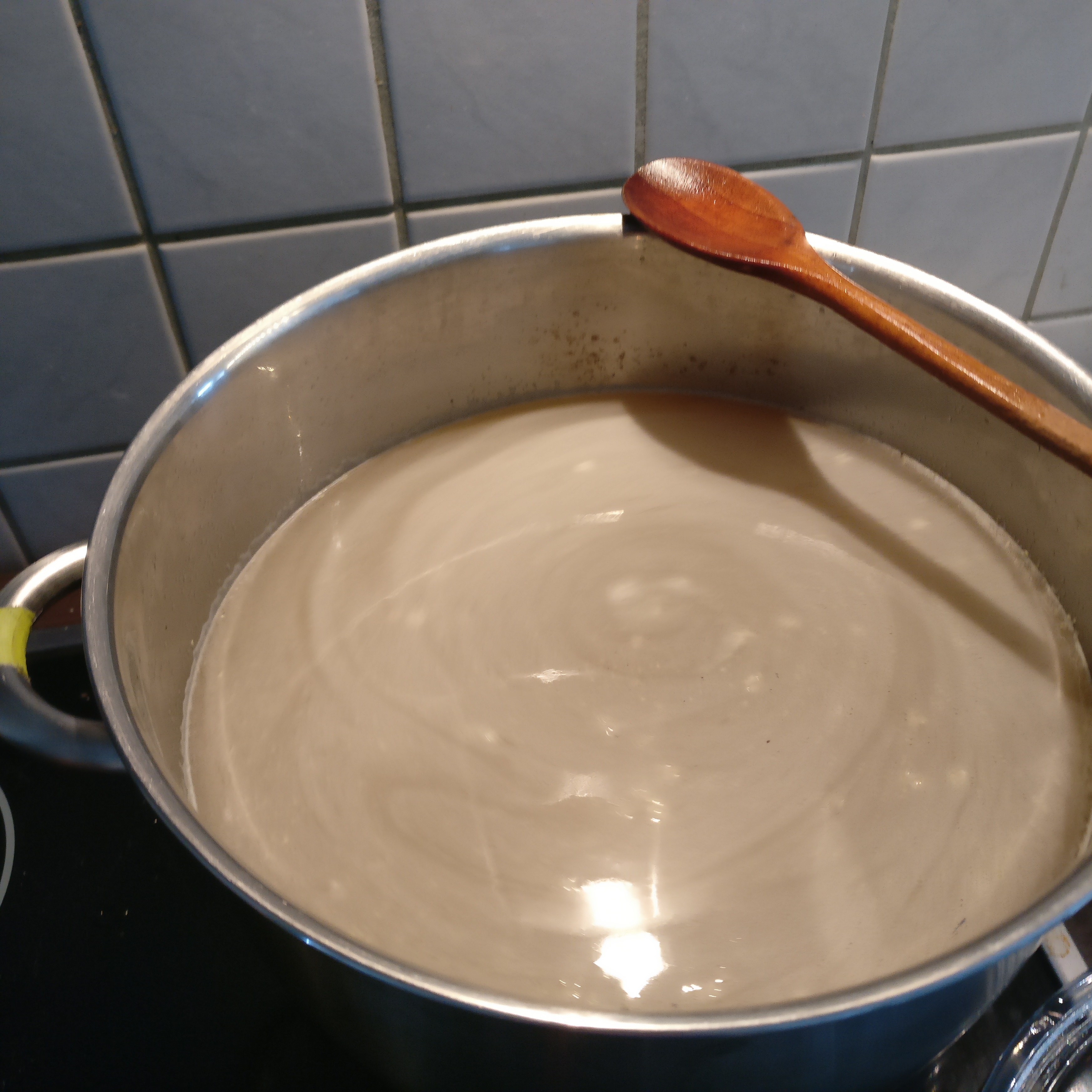 … put on the stove …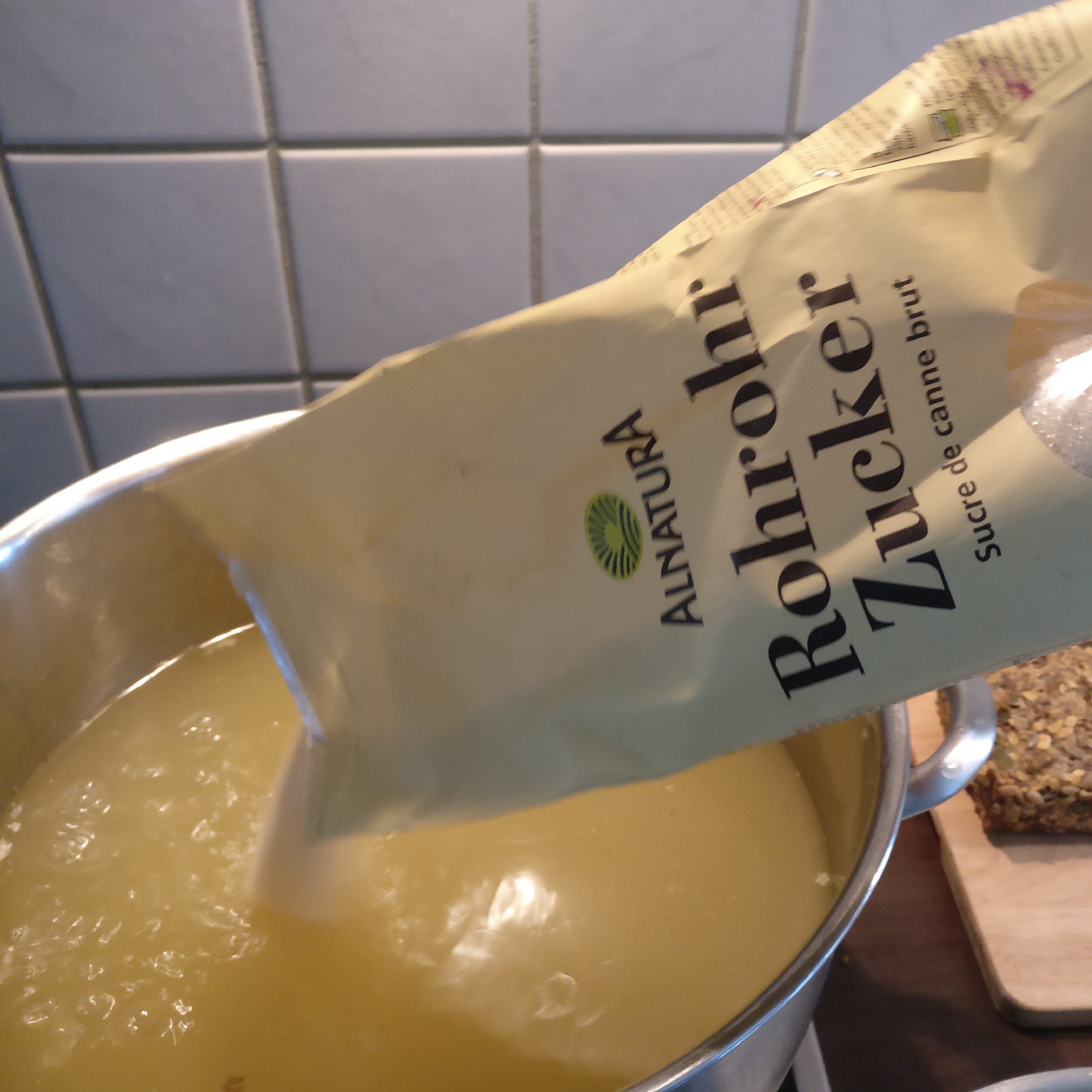 … add 1/3 Kilo of sugar per liter of liquid and bring to boil.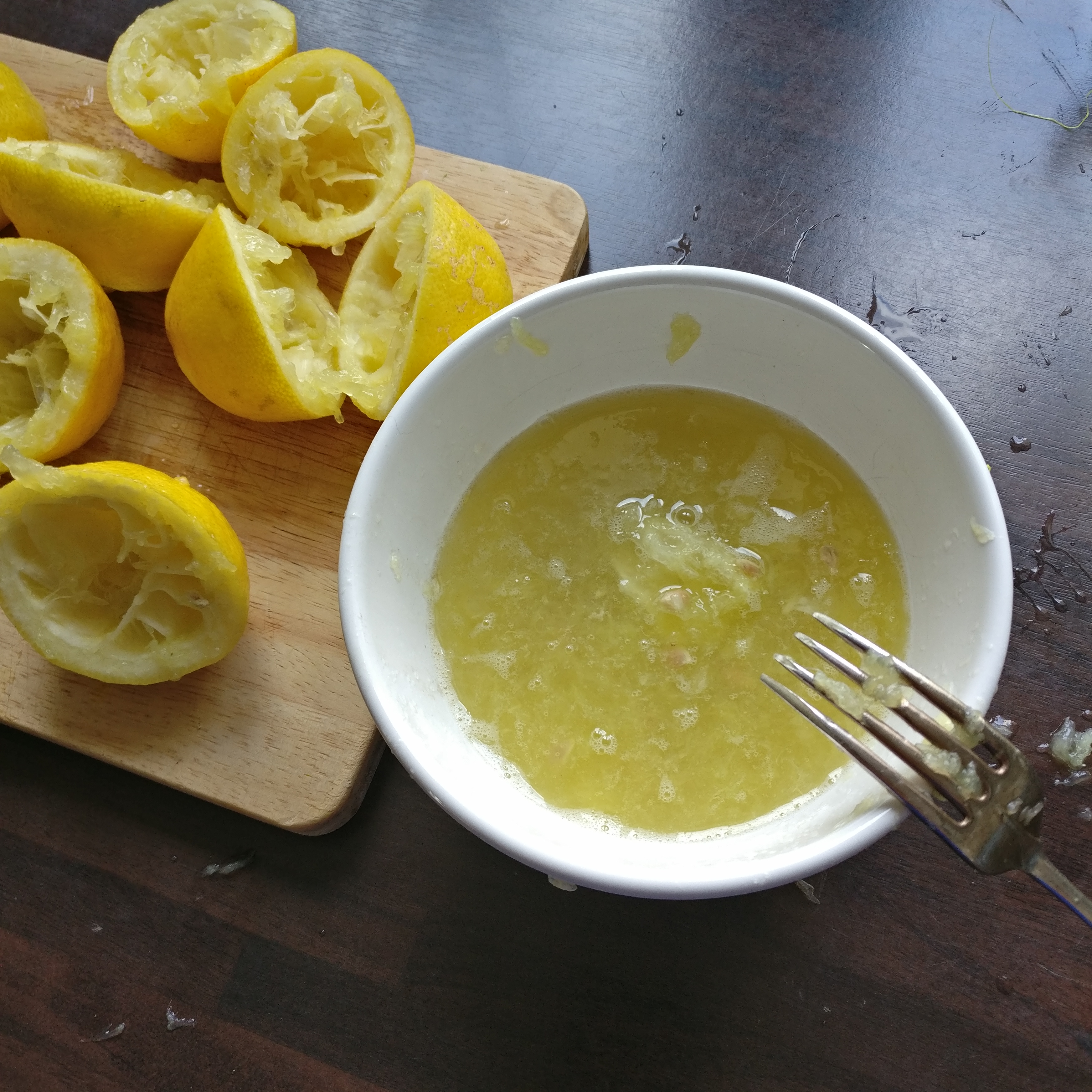 Add the juice of one lemon per liter of liquid …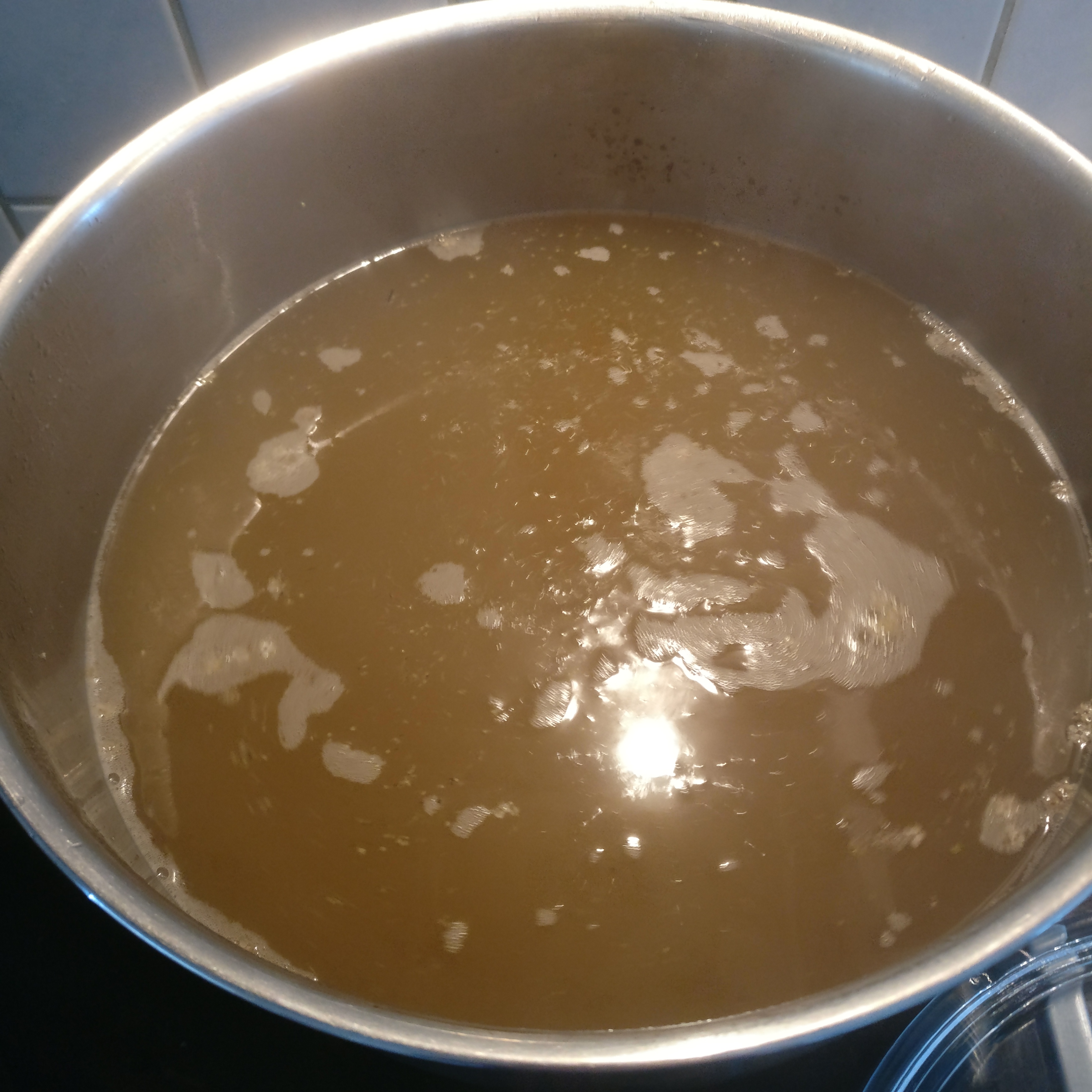 … stir in well.